2017 ADA America's Dental Meeting News Report

On 21st October 2017, the 157th ADA America's Dental Meeting closed successfully in Atlanta, U.S.A. Guangzhou T.K Medical Instrument Co., Ltd. (hereinafter referred to as T.K Medical) has taken part in this meeting and gained much attention from most of doctors and related professionals.
ADA America's Dental Meeting is one of the largest and the most important Dental Products and Technology Trade Fair in the world. This meeting is hold by ADA, which has been set up in 1859. It owned over 159000 dentist representatives, therefore it is the professional dentist organization in the U.S.A. For the time being, ADA has already become one of the main sources to get dental health information on dentists and patients around the U.S.A or even the world.
In this meeting, T.K Medical has launched an exclusive patent product in the world: iSeeTM Visible Interdental Cleaner (hereinafter referred to as iSeeTM). The first show of iSeeTM has gained great attention from many attendants and companies throughout the world. The characteristics and advantages of iSeeTM has been demonstrated fully thanks to the introduction and operation of T.K Medical's staff. There are plenty of professional audience and exhibitors willing to cooperate with T.K Medical after they were introduced with the uniqueness of iSeeTM.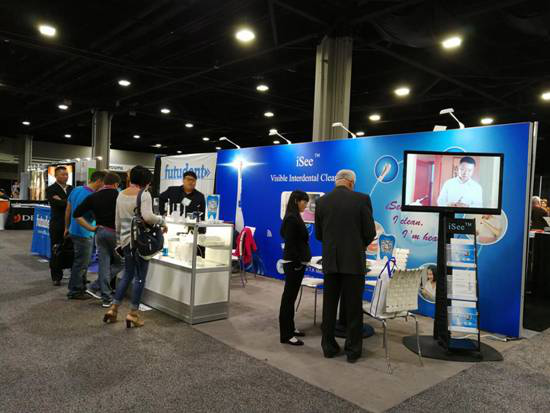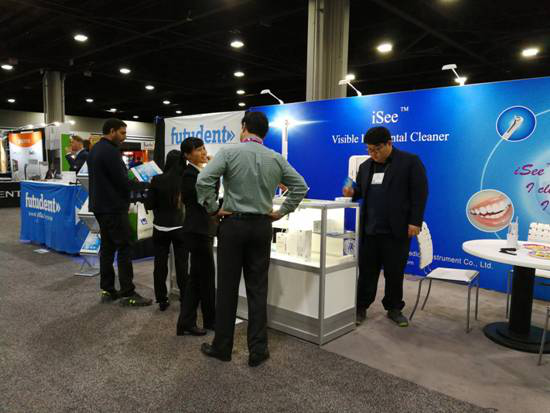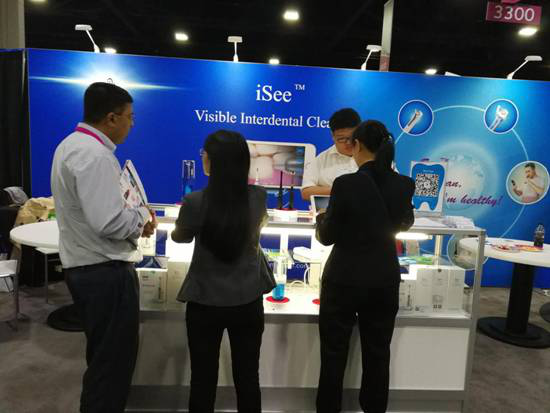 At present, worldwide Dental Industry is becoming greater and greater, to meet with needs of customer is to catch up with the future of dental products. Our company will hold much more mature and professional attitude and provide more technical, professional and practical products for Dental Health Industry and most customers.